Digital photography by Don Roland
---
In recent years Don Roland has made the art and technology of digital photography into a serious avocation. Here is some of his work. Most of the photos of Chesapeake Bay below were taken from his bayfront home in Annapolis, MD.
---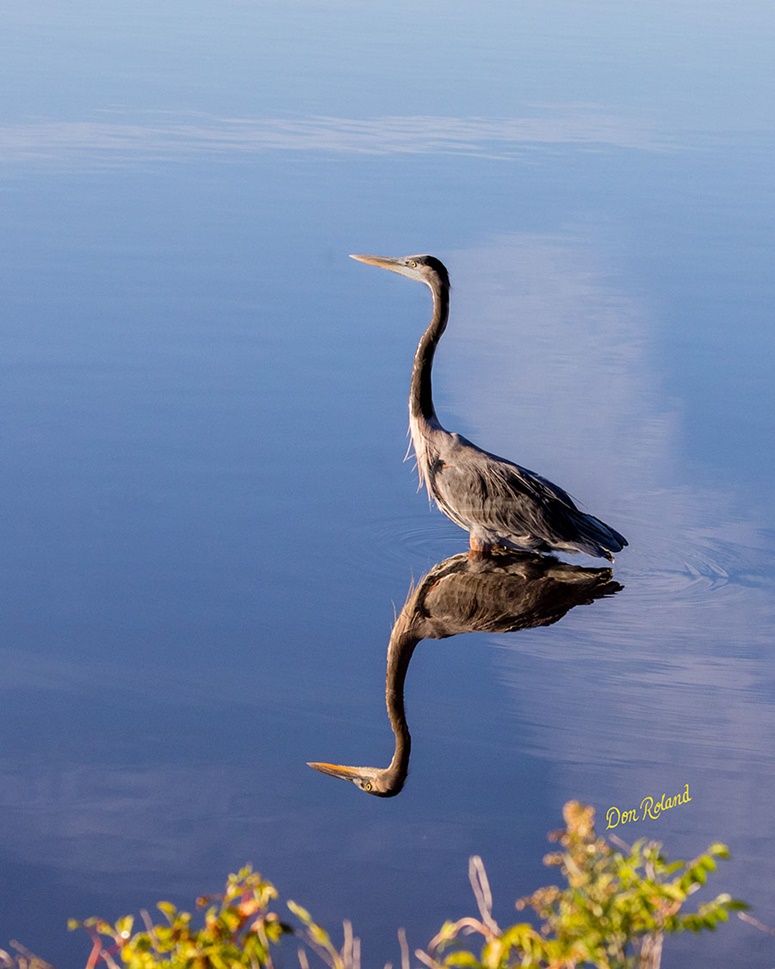 This photo, entitled "Perfect Reflection," was published in the
Annapolis Capital
in February, 2019.
---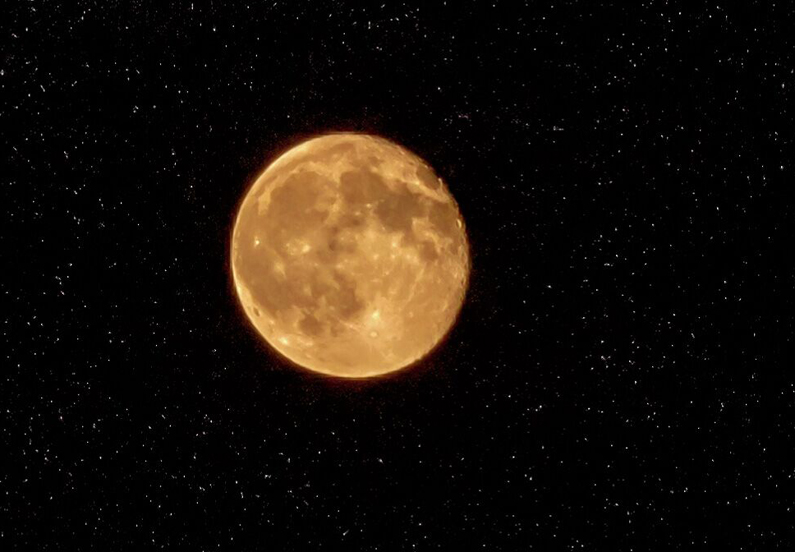 Here is an image unlike almost anything else taken from Don's home--or anywhere else on the surface of the Earth. It was taken on Aug. 1, 2015--the night after a "blue moon." Here is his description of how he created this view of the moon and so many faint stars behind it. "(This) photo is at full night at 10:45 pm. The moon cleared the cloud cover. To photograph the surface of the moon, I needed to reduce exposure to 1/25 of a second and use the camera's smallest aperture f/32. I used my 200 mm telephoto lens to capture the details on the surface of the moon and used the Lightroom raw processor to bring out the stars in the background. I then cropped this area you see from the full frame raw image. (1/25 second at f/32 ISO 1600)." (Editor's note: to make the stars more visible on a web page only 800 pixels wide, the photo has been cropped even more than Don's original.)

---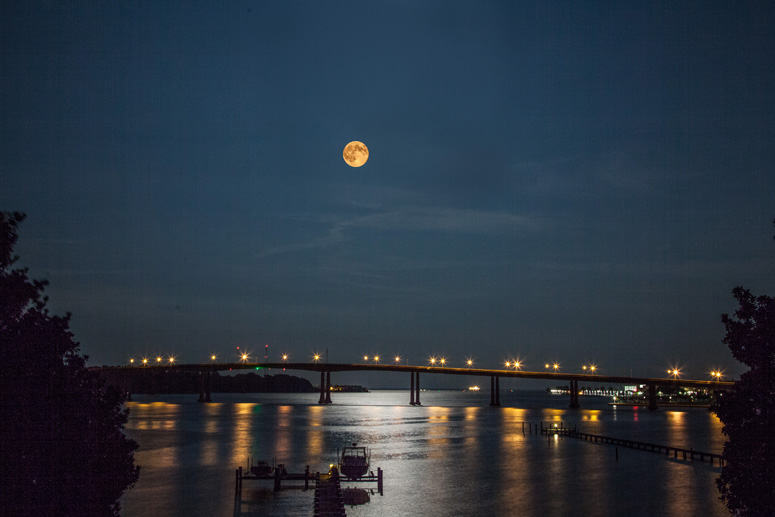 This photo is actually a composite of two separate images. One is a short exposure to capture the detail of the moon itself; the second is a much longer exposure to capture the bridge, buildings and the bay. A single image would not record what the human eye sees. It would either have the moon's detail washed out or lose the detail of the bay, bridge and buildings. For the progression of Don's work, see the image immediately below this one.

---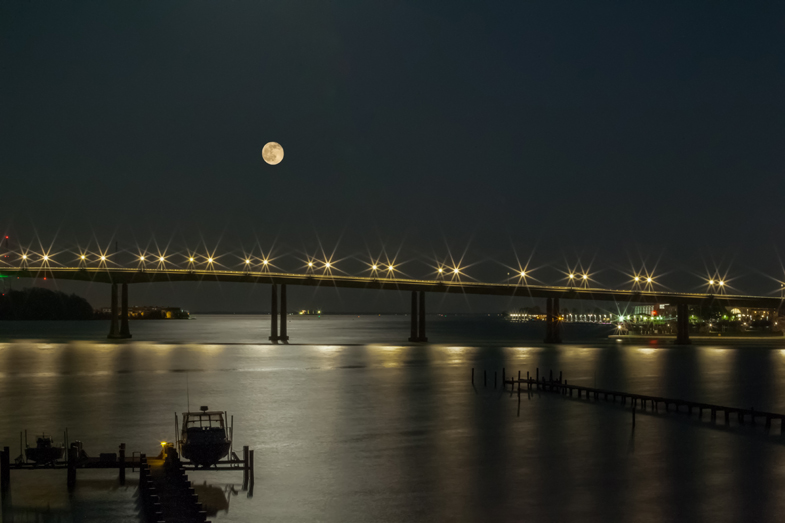 In this photo, added to the web page in May, 2015, Don combined six different images digitally to produce one image of this quality. A web page only 800 pixels wide cannot begin to do justice to this kind of image. It really belongs in a gallery as a high-resolution print.
---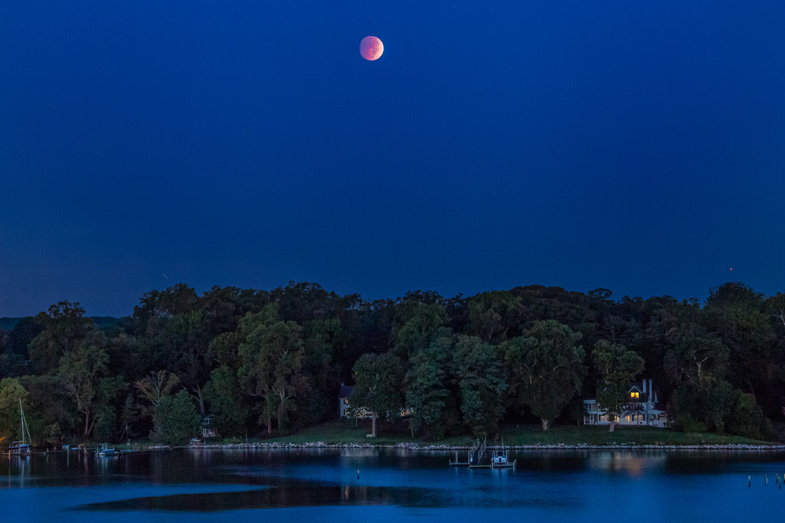 Don captured the October, 2014 lunar eclipse in this photo. This is single photograph, not a composite of two separate images. This image could be taken in a single shot because the eclipse significantly darkened the moon.
---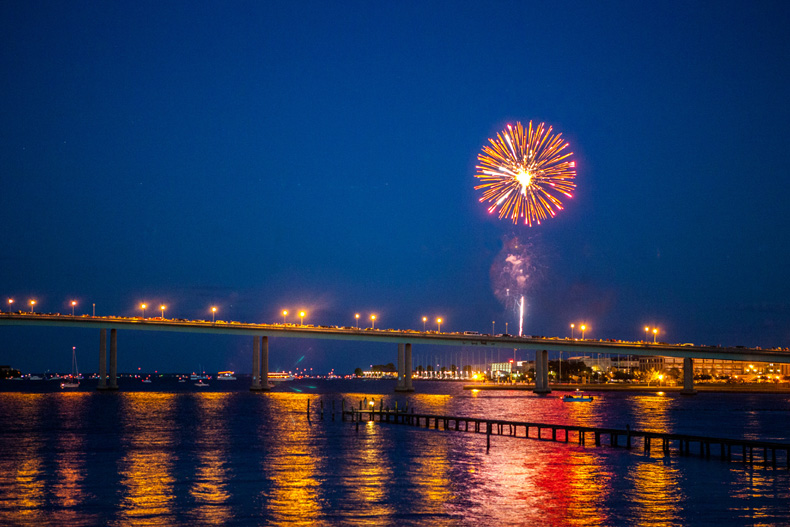 ---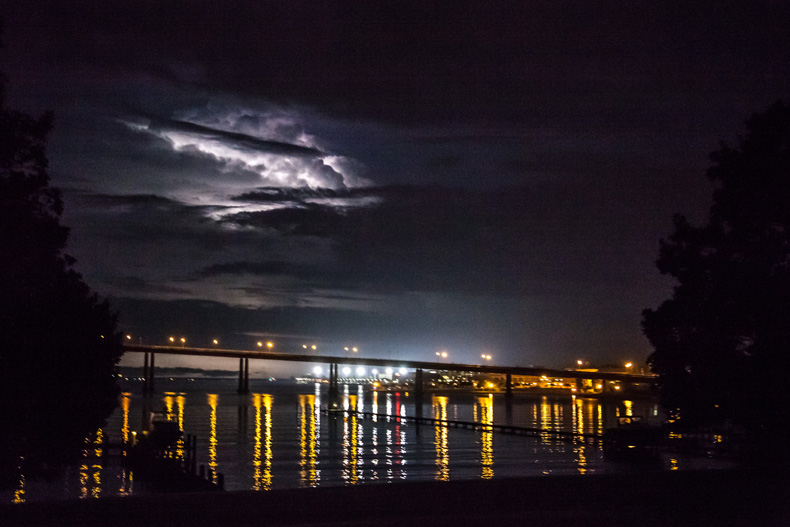 ---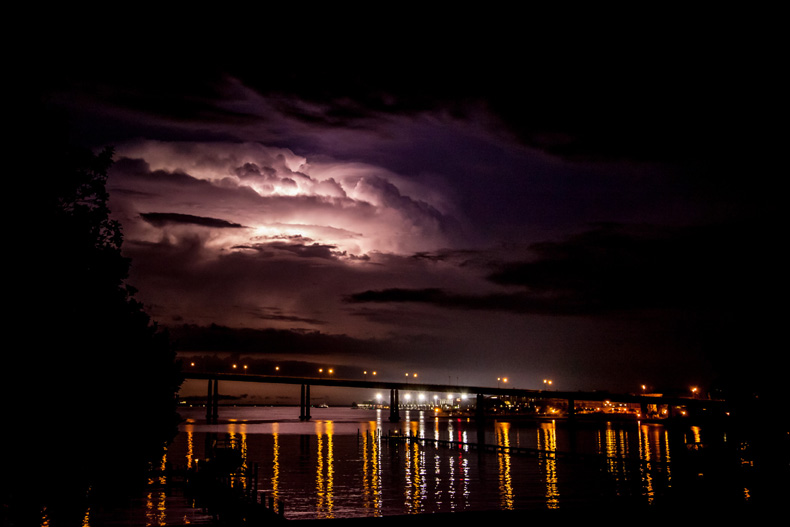 ---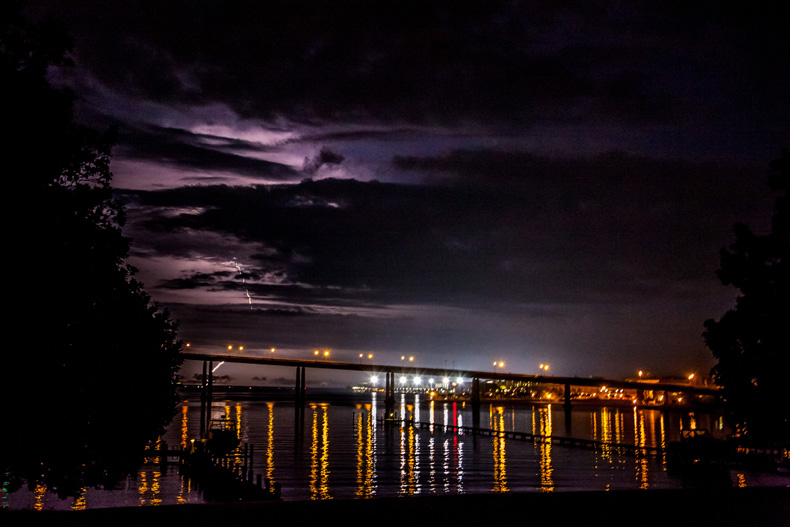 ---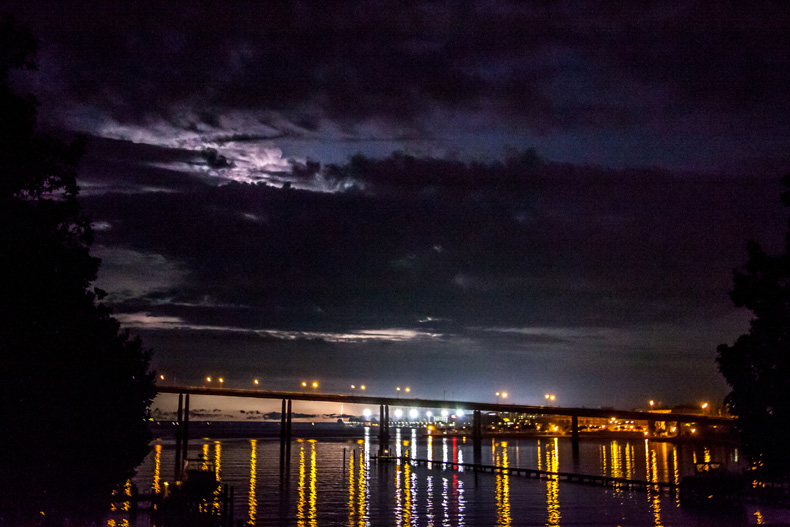 Yes, that IS lightning in photos above. If you think it wouldn't be difficult to capture lightning in a photographic image, try it sometime...
.
---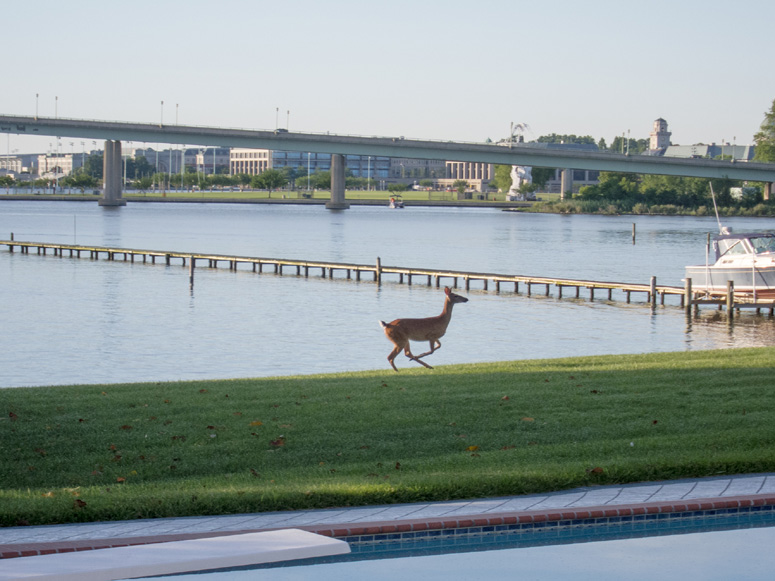 In this photo Don caught a deer running across the lawn of his bayfront home. The buildings beyond the bridge are on the U.S. Naval Academy campus.

---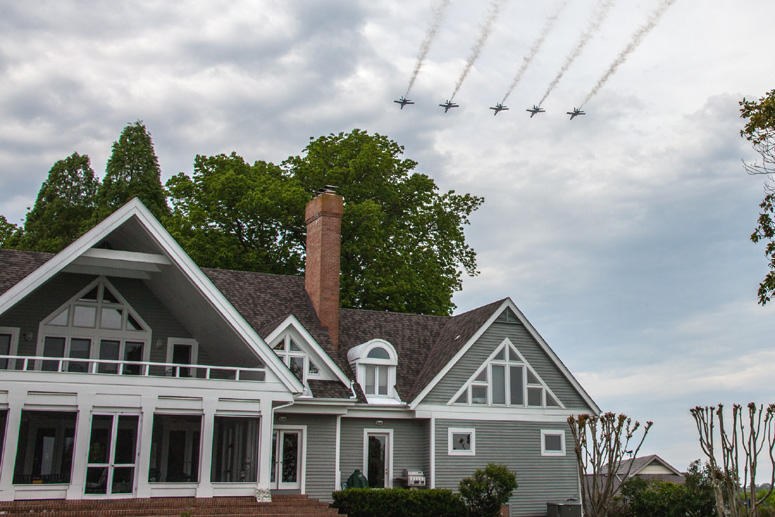 Here are the U.S. Navy Blue Angels flying over Don's house.