---
Friday night events...
---
Here's a sampling of photos by several photographers. If there's no credit line, the photo was taken by Wayne Overbeck.
---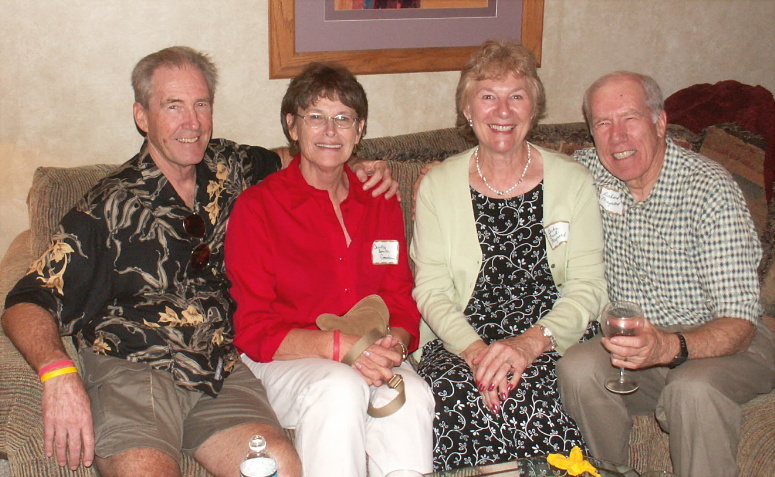 John and Darlene Goodwin hosted a gathering Friday night. Among those present (from left) were Lance Goodwin and Christie Smith Goodwin (no relation to John Goodwin), Becky Brock Maynard and Richard Maynard.

---
| | |
| --- | --- |
| Darlene Goodwin visits with Laura Sewall. | Melinda and Steve Thompson (he was student body president in spring, 1960) |
---
| | |
| --- | --- |
| Dave King owns Vista Del Rey winery in Paso Robles. This is his Zinfandel (photo by Barbara Lewis Borak). | This still life of Dave's wines was set up and taken by Barbara Lewis Borak. She received a high-end digital camera as a retirement gift and contributed many photos to these web pages. |
---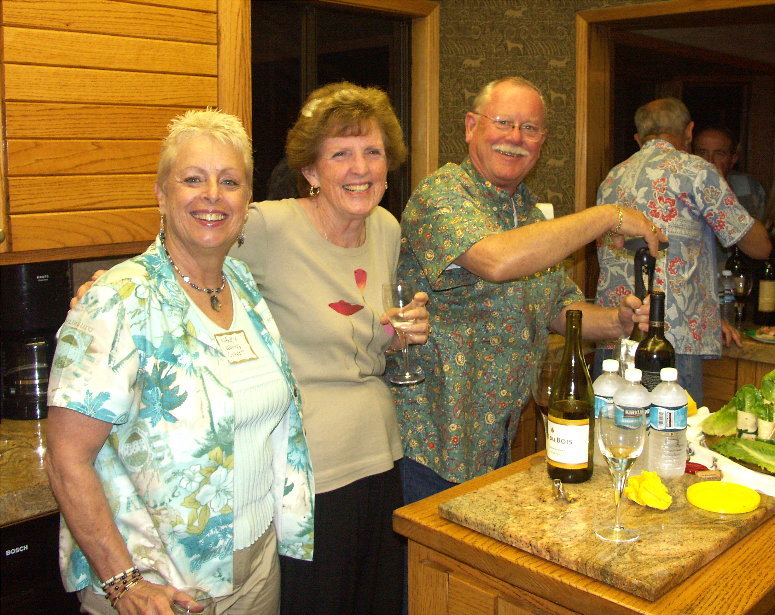 Nancy Vening Cypert, Kathy Allen and Ken Allen enjoy the Goodwins' kitchen, featuring cabinetry built by John Goodwin (photo by Barbara Lewis Borak).
---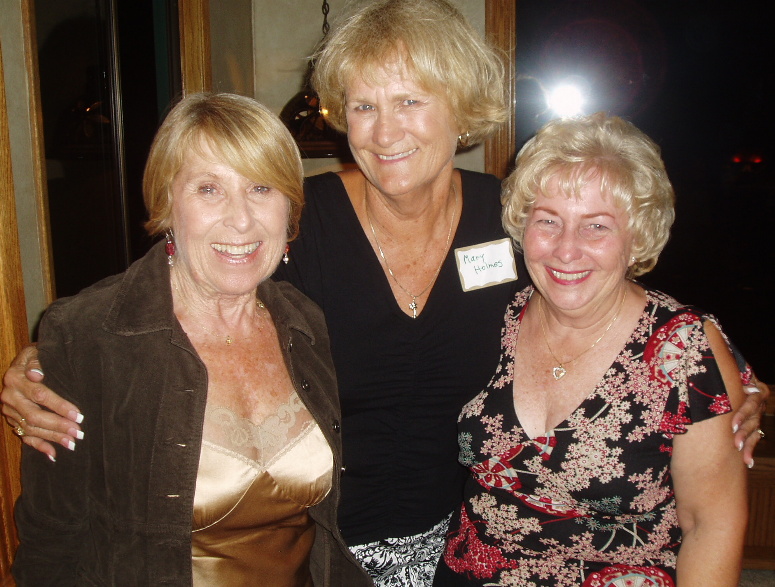 Cathie Camp McMillan, Mary Holmes and Karen Richards Rambeau pose at the Goodwins, in a photo set up by Karen.

---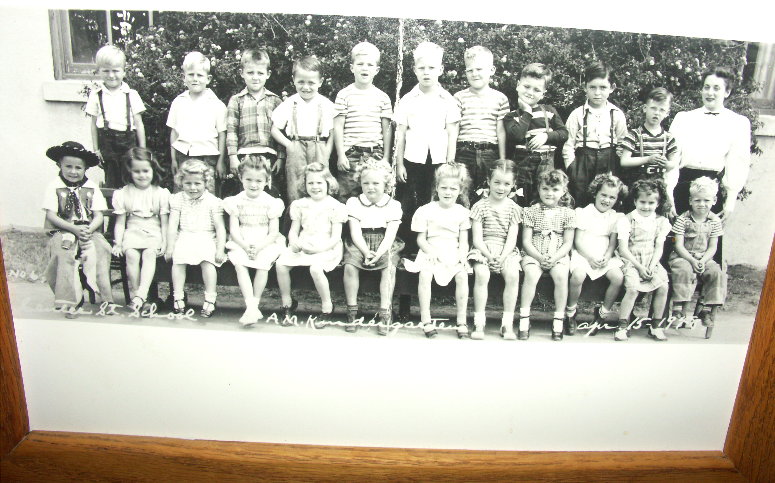 An amazing photo in the Goodwin home shows a 1948 kindergarten class. How many members of the MCHS Class of 1960 can you recognize? (photo by Barbara Lewis Borak)

---
| | |
| --- | --- |
| Pam Schillinger Gaskell (left) and Barbara Pennington Harris (photo by Barbara Lewis Borak) | Carlene Fisk Mobley (photo by Karen Richards Rambeau) |
---
| | |
| --- | --- |
| You saw it here first: Ken Allen has gone digital! | Did Jim McCaverty really drink all of this??? |
---
| | |
| --- | --- |
| Dave Behr and Kathy Taylor Graham. | Marianne Davis Moody and Sharon Archuletta Mansfield |
---
| | |
| --- | --- |
| Is it even legal to look this good at a 45th reunion--or a 50th? Barbara Lewis Borak and Harry Borak had just returned from his 50th high school reunion in New Prague, Minnesota. | Nancy Vening Cypert and Gil Archuletta ('57, president of the MCHS Alumni Association and former Manhattan Beach mayor) share a laugh... |
---
| | |
| --- | --- |
| Wayne Overbeck and Norma Rockman | Laura Sewall and Karen Richards Rambeau |
---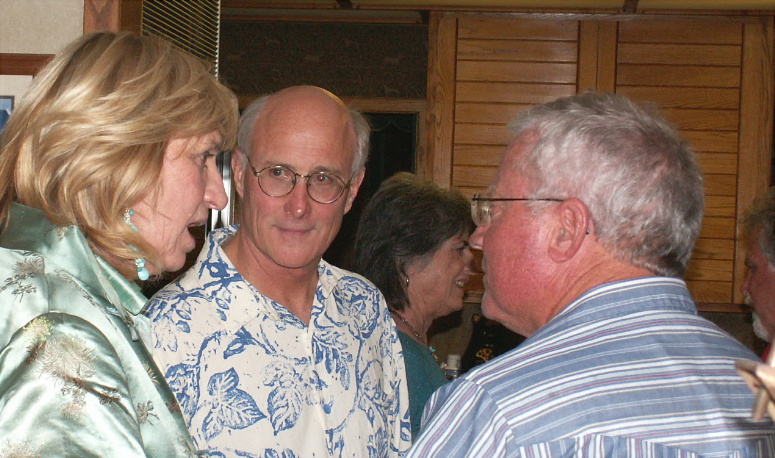 Carlene Fisk Mobley, Vince Onofrio, Linda Reardon Neal (in background) and Noel Sewall
---
<return to opening 45th reunion page>