Cruising the seas on a sailboat
---
Jim and Pam McEntyre did something a lot of people can only dream of. They retired and sold their home, and then spent several years cruising the South Pacific on their 38-foot sailboat, Aurora. Here are some photos taken just before they left and earlier ones taken at an open "house" on their boat in December, 1999. At the very bottom: a photo taken in 2006 in the Marquesas Islands!

An update in 2008: Jim and Pam sold Aurora in New Zealand and bought another boat ("Lyric") for cruising the Sea of Cortez, which they plan to do six months a year while spending the rest of their time in Southern California.

---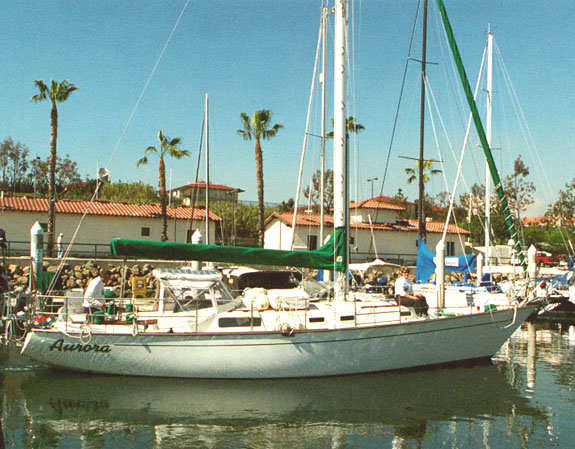 Here's a view of Aurora at San Pedro just before Jim and Pam sailed away (photo by Ken Allen).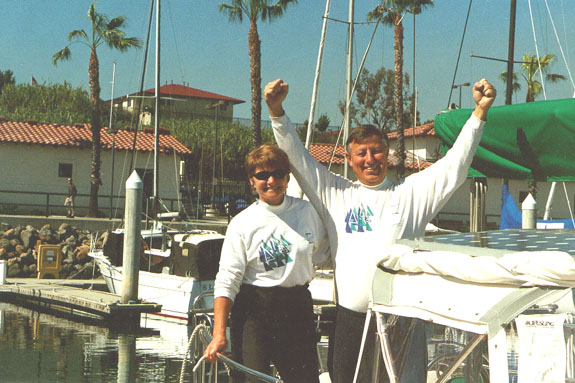 Jim and Pam are just about to leave. Are they a little excited about it??? (photo by Ken Allen)
---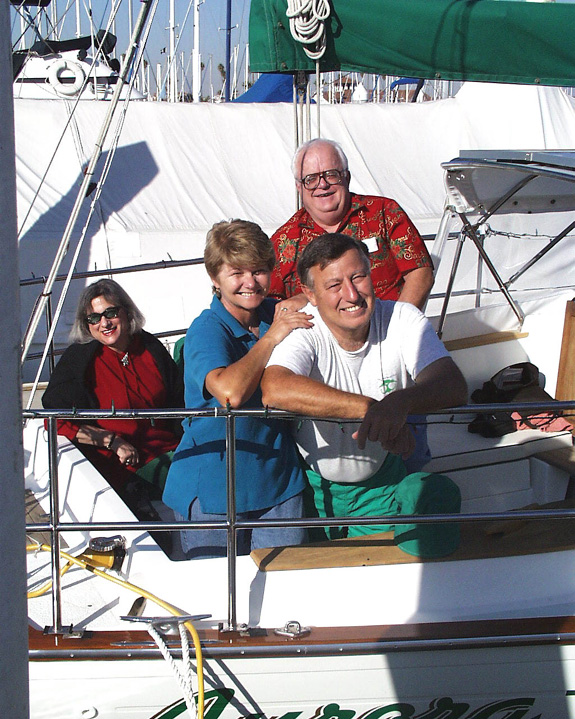 At their open "house" in 1999, Pam and Jim (in the foreground) entertained friends including MC '60 grads Marianne Neff-Daniels and Erik Gerhardt.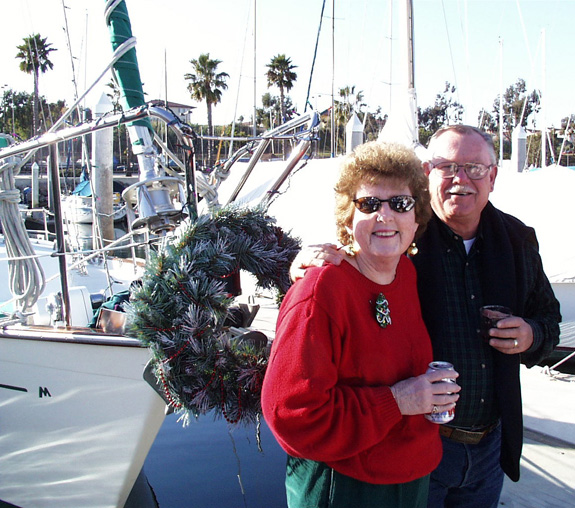 Kathy and Ken Allen posed beside a Christmas wreath that adorned Aurora's bow in 1999.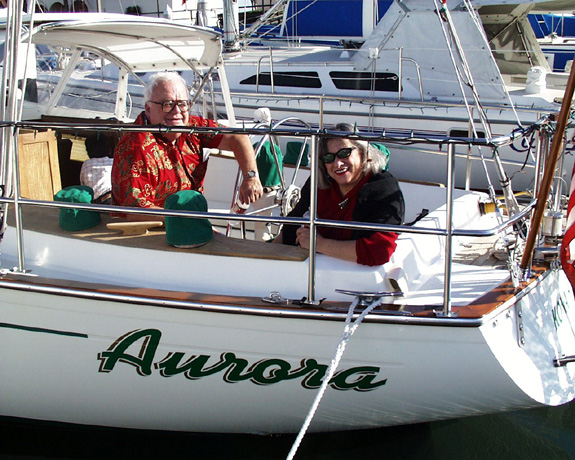 To get a better view of Aurora plus guests Erik Gerhardt and Marianne Neff-Daniels,
the photographer moved around to the port side for this image.


Here are two below-deck photos: the high-tech power and communications center and the very cozy "master bedroom" below the foredeck. Jim has spent hundreds of hours designing and installing the systems shown at left, including a master power panel (machined in Ken Allen's garage), a laptop computer, printer and scanner, a marine radio and an amateur (ham) radio transceiver for worldwide communications, including e-mail at sea! Look for KE6JRW at 7 a.m. on 7238 kHz (the Chubasco Net) and at 11 a.m. or noon on 14340 kHz (the Manana Net).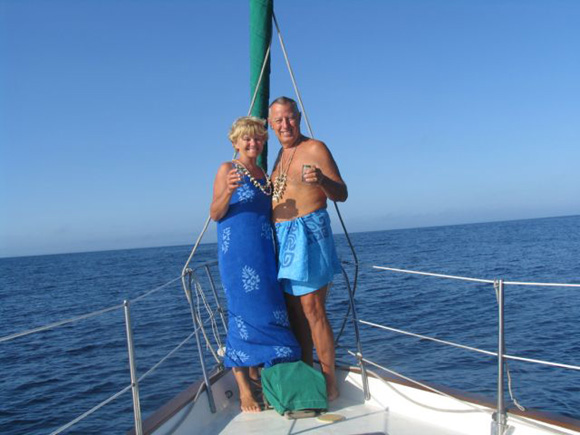 A 2006 note: yes, they really did cruise the South Seas. Here's a photo of Pam and Jim in the Marquesas Islands (in French Polynesia).
---