"Mustang neighborhood" photos, page 2
---
We've received so many photos of Class of '60 members
and their families that we added two more photo pages.
Keep sending us pictures!

---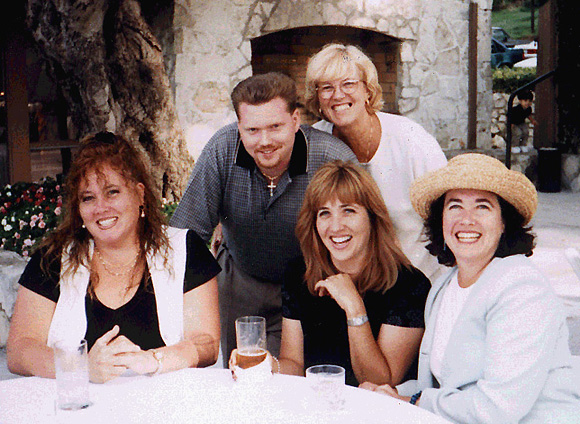 All smiles, and famous for it: here's a recent photo of Cheryl Masters Conner (standing) and her children: (from left) Jacquie, Robert, Elisa and Michelle.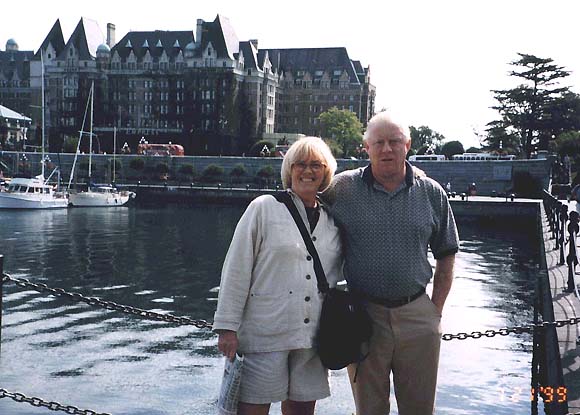 This is Cheryl Masters Conner and her husband Jim during a recent visit to Victoria, British Columbia.
---
Here's the Rev. Richard Saum on two trips to Israel. At left, he is leaving the tomb of Joseph of Arimithea in the Church of the Holy Sepulchre, Jerusalem, in a photo taken in 1999. At right, he's outside the Garden Tomb in Jerusalem in 2001.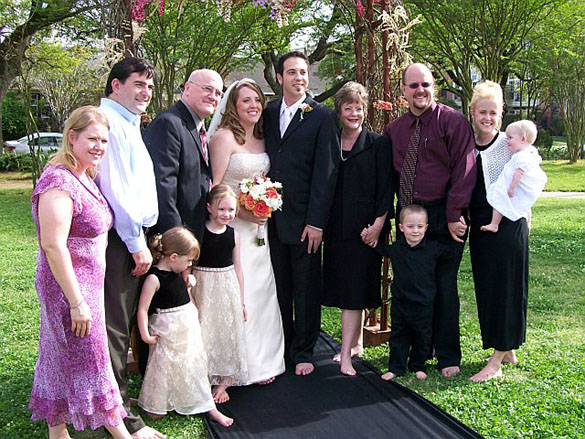 In this 2007 photo, Richard Saum's family poses at his daughter Carrie's wedding in Houston, "barefoot in the park" for the ceremony (per Carrie's request). They are (from left): Amanda and Mark, Richard, Carrie and Lance, Tally, Mike and Kim, and the grandchildren, Catie and Elizabeth, Jonah and Savannah.
---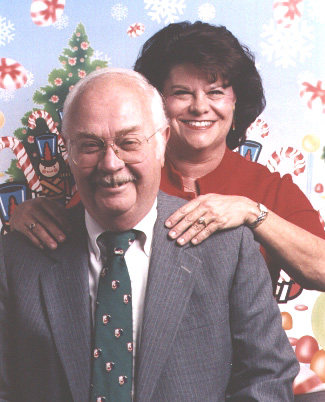 Dennis Scholl and his longtime friend Vicki McDermott celebrate Christmas, 1999 together. "She has convinced him to get married this summer," he writes!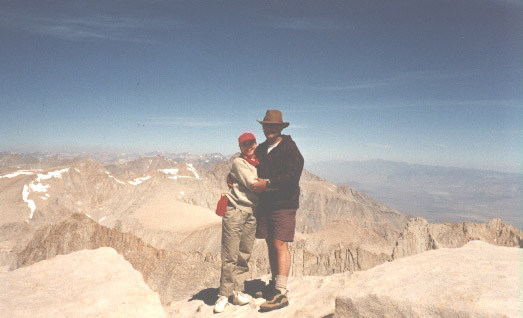 This is Murray Bishop and his wife Ann at the summit of Mt. Whitney, highest point in the contiguous 48 states.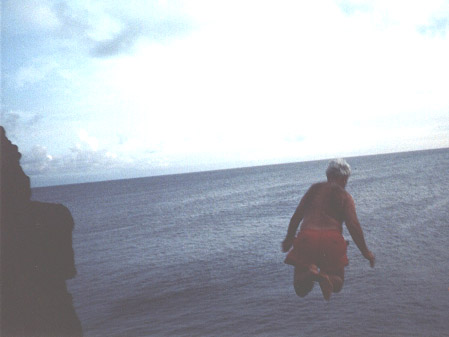 When he isn't climbing to high places, Murray likes to jump off of high places, like the cliffs at South Point on the big island of Hawaii. He says: "a bit higher than the Manhattan pier, I think."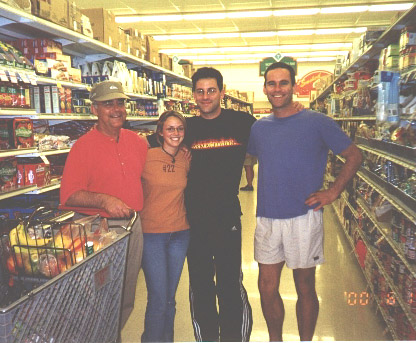 Here's Murray in a grocery store in Kona with his kids: (from left) Rachel, Lindsay and Derek. They were visiting Derek, a special ed teacher in Naalehu on the big island.
---

<Mustang neighborhood, page one> | <Mustang neighborhood, page three>