"Mustang neighborhood" photos, page 6
---
This page was added to showcase new pictures sent by members of the Class of 1960. Please send us more. As always, the most recently received photos appear first.

---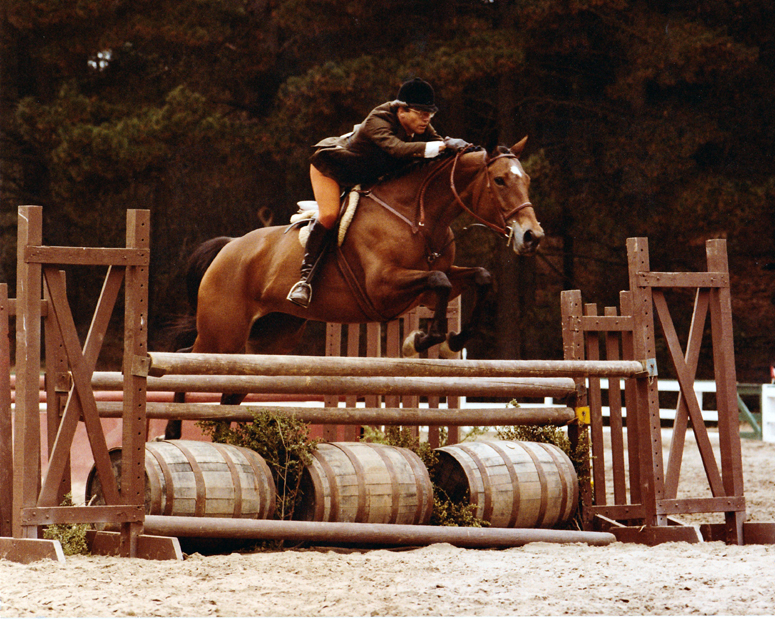 After the 2021 reunion Laura Sewall sent this photo of Noel riding his mare Lacy in 1978.

---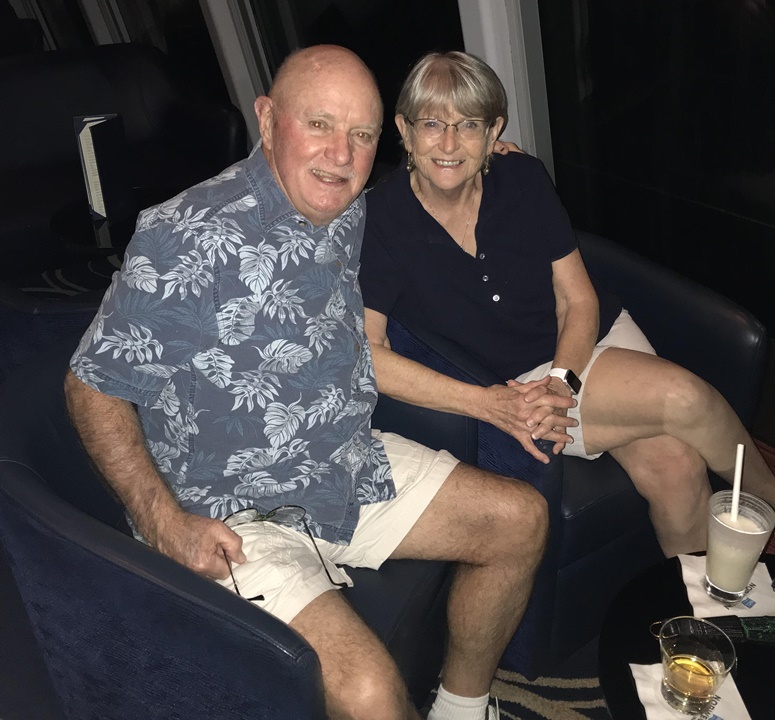 Roger and Delphia Anderson sent this photo in March, 2019, as they completed their 22nd (yep, twenty-second) cruise, this one out of Miami. They have been married 51 years and live in Murfreesboro, TN. Their
50th wedding anniversary
celebration and Roger's flying adventures are shown elsewhere on this website. His
1962 aerial photos
of the South Bay are unique.
---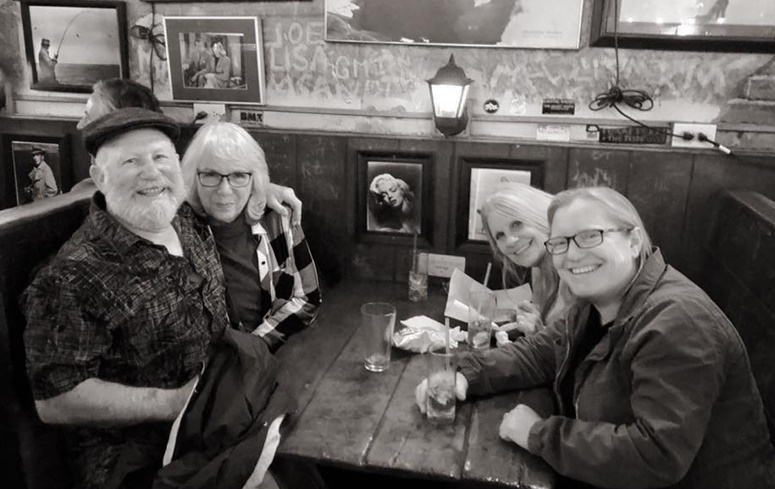 Mike and Susan Clute (left) and their daughter got together at Ercole's with Christi McCaverty, the daughter of their longtime friend Jim McCaverty, during a visit to the South Bay in February, 2019. They live in Grass Valley near Sacramento.
frien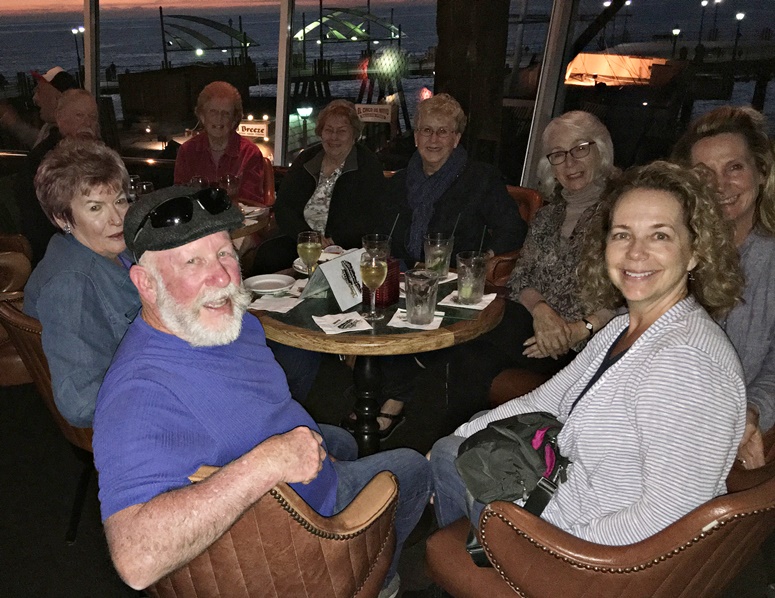 In the photos above and below, Mike Clute and his family gathered for dinner at Old Tony's on the Redondo Beach Pier with friends from the Mira Costa Class of 1960 during their 2019 visit. In the photo above, there's Mike Clute in the foreground, then (going clockwise around the table) Peggy Stone Bodmer, Ken and Kathy Allen, Karen Richards Rambeau, Priscilla Gibbons Haase, Susan Clute (MCHS '61) and two of the Clute daughters. In the photo below, Ken Allen is in the foreground, then there's (going clockwise) Kathy Allen (partially hidden), Karen Richards Rambeau, Priscilla Gibbons Haase, the Clute family and Peggy Stone Bodmer.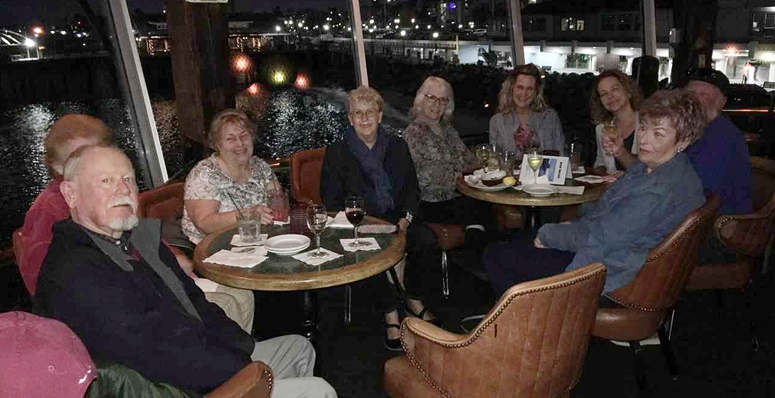 ---
frien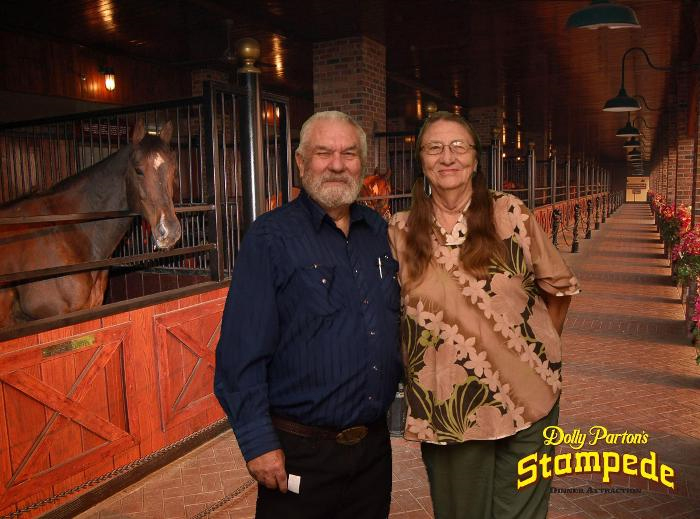 We received this photo in September, 2018, labeled as Winnie Harkins Shepherd and friend in Branson, MO. It's a little puzzling because she seems to have two friends in the photo.
---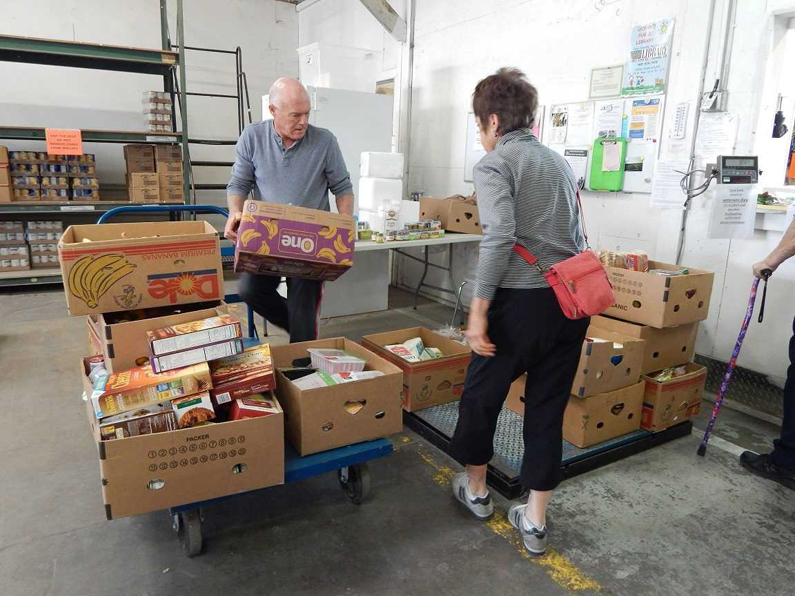 Joe Dezso sent along two more photos of his current activites in June, 2018. In the photo above, he and his wife are loading about 350 pounds of donated food into their car to take to the needy. He says they do this every week and it takes about two days. In the photo below, Joe is the guy in blue in the middle of his United States Youth Volleyball League group in Arroyo Grande. He is the leader and head coach of the local league of USYVL, one of many such leagues around the United States. With him in the photo are other coaches and team members. In addition to these two volunteer activities, Joe still works part time as an engineer. He has been a part-time engineer for the same company for 25 years--longer than he ever spent with one company during his full-time engineering career. For his third volunteer activity, scroll on down...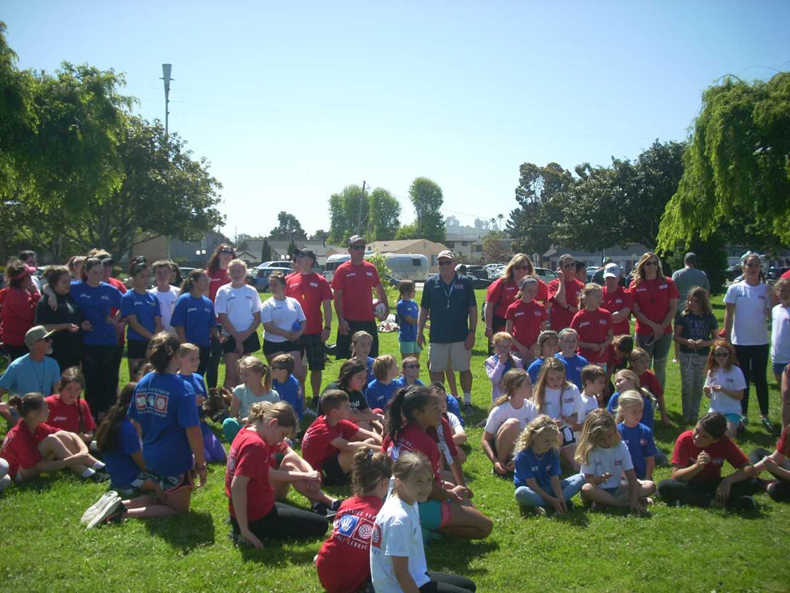 ---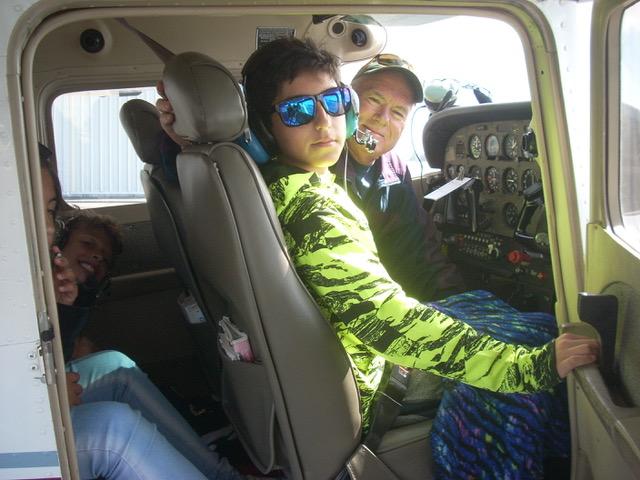 Joe Dezso, who has been a pilot for 60 years now, is doing something new in flying in 2018. He's introducing young people to aviation through a program of the Experimental Aircraft Association (EAA, a national organization for pilots) called the Young Eagles. So far, he's given 17 kids their first experience flying in a small aircraft. The program aims to interest young people in careers in aviation. In this photo, Joe is about to take up three first-time flyers (one in the foreground and two partially hidden on the rear seat of Joe's four-place Cessna. As this was written, he was planning to take about 12 more young people for their first ride in a private aircraft. Joe says, "I find it gratifying to do this for children and enjoy giving back in an area I have experienced for 60 years." He has done this not only through the EAA Young Eagles program but also on his own. Editor's note: one of the most impressive things about this for anyone in the MCHS Class of 1960 has to be that Joe can still qualify for an FAA medical certificate. That requires a rigorous and demanding medical exam every two years. For more about Joe's early years in aviation, see the web page about Joe flying in Baja in the 1960s.
---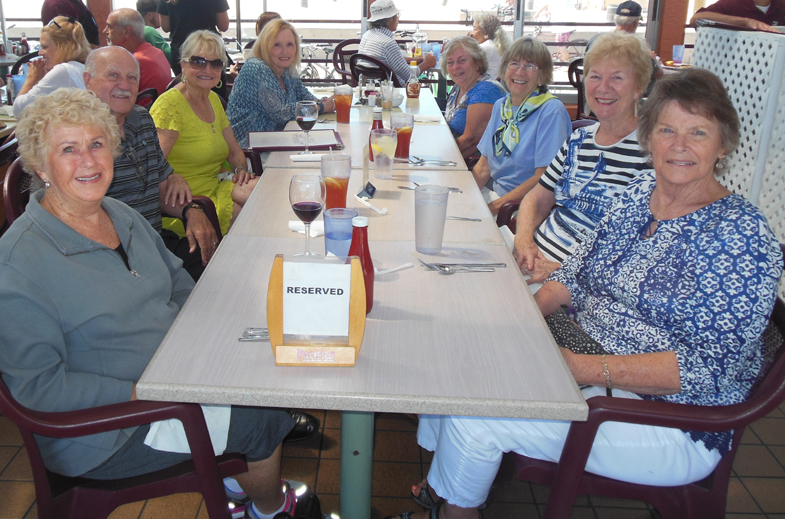 A group from the MCHS Class of 1960 gathered at Scotty's on the Strand in Hermosa Beach on September 24, 2016 to greet Christie Smith Goodwin (right), who was visiting from Colorado. They are (from left, clockwise around the table): Priscilla Gibbons Haase, Harry Borak and Barbara Lewis Borak, Nancy Corcoran Kelly, Karen Richards Rambeau, Diane Denholm Amendola, Becky Brock Maynard and Christie.
---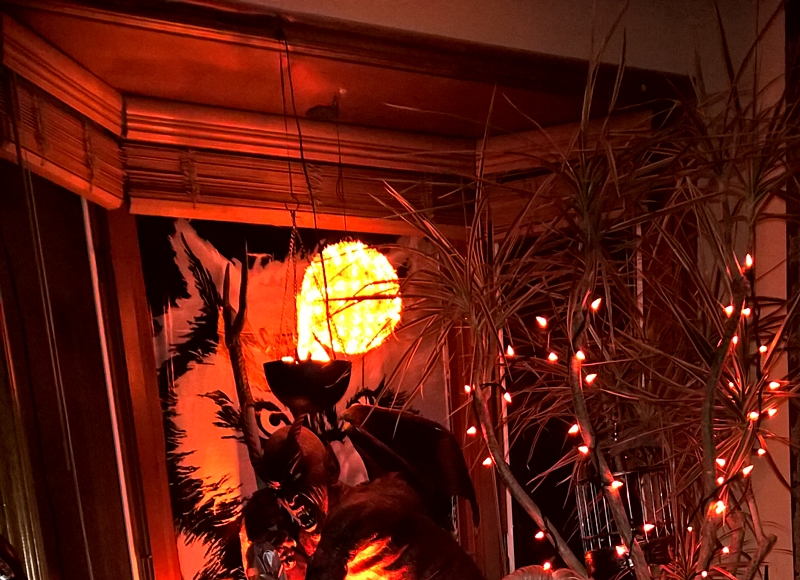 Vicki Bliss has made decorating for Halloween into something of a specialty at her house in San Pedro. She sent these photos. Here's the inside view of her living room front window.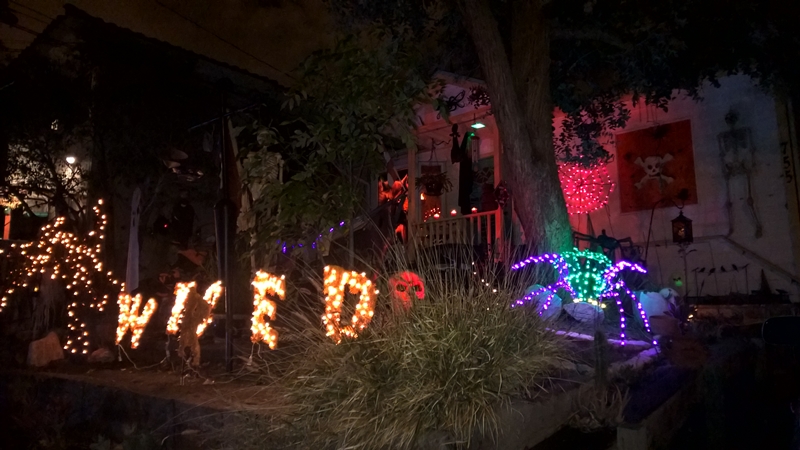 This is her front yard as it appears in the weeks before Halloween. It's a magnet for neighborhood children as long as they don't mind giant spiders and bats that lunge at them. Even the ghoulish sounds are enough to make it hard for neighborhood children to sleep.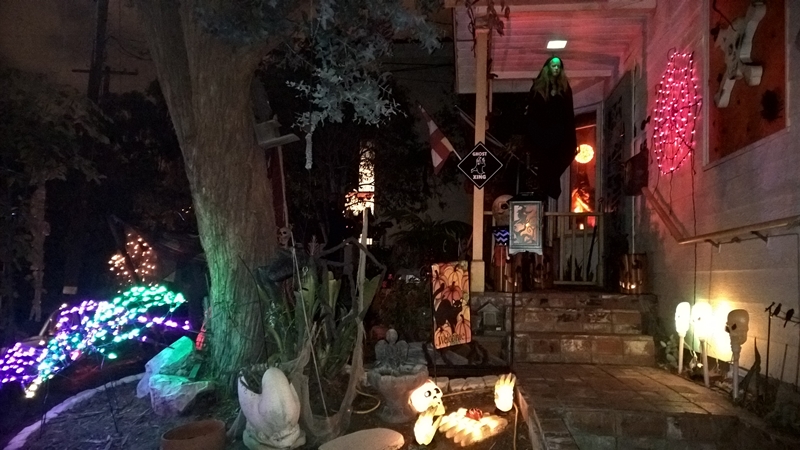 This is how the porch and stairs leading to the house typically look in October. Notice the ghost looming over the entryway.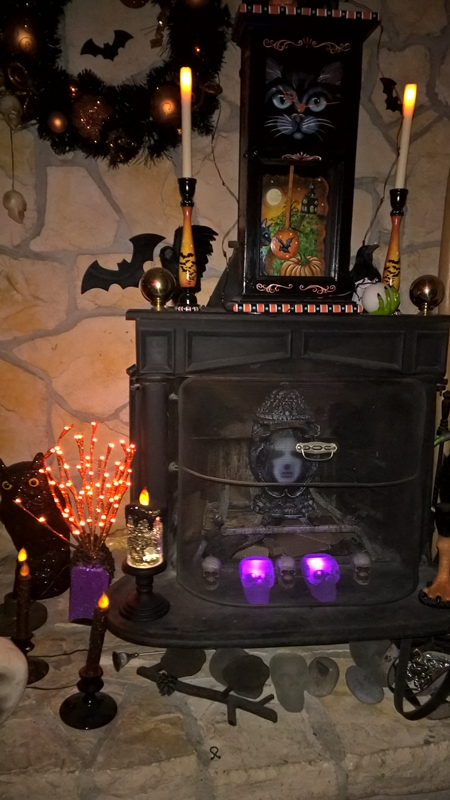 Finally, there's the fireplace--with scares galore. Vicki says she welcomes visitors (but only very brave ones) when this is all set up during October.
---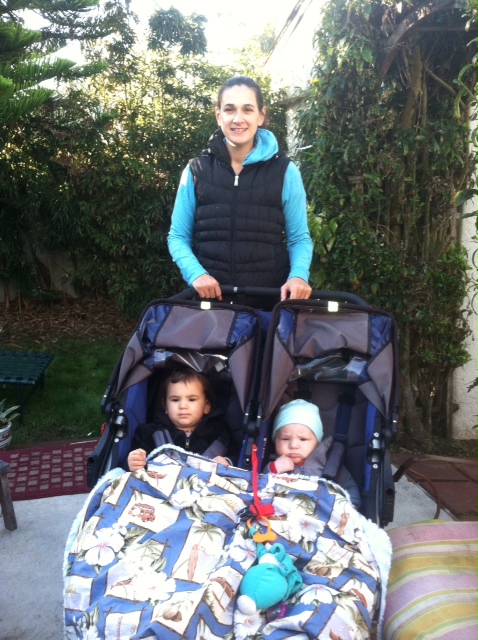 Marianne Neff-Daniels sent this photo of her daughter Marina and her grandchildren, Paloma and Elias, in January, 2014.
---
Dave and Karen (Aabel) Vogl then and now...
| | |
| --- | --- |
| | |
David and Karen Vogl, who have moved to Rhode Island to be closer to their grandchildren, posed for the top photo to celebrate their 50th wedding anniversary. The photo immediately above was taken at the time of their wedding in 1963. At right above, Karen is with Macy, one of their West Highland Terriers, and in a garden in 1963. Immediately below are some views from the balcony of their home in Tiverton, RI. They also have a webcam on the balcony, allowing anyone anywhere to watch live video from there. Use "visitor" as your username and don't enter a password.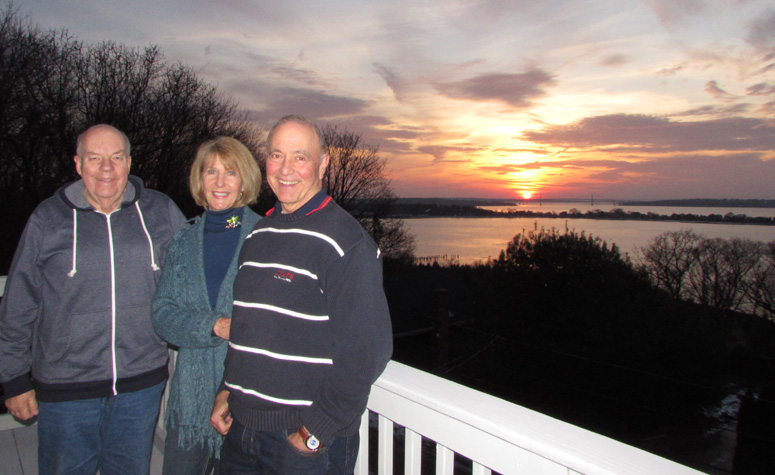 Immediately above is a photo of Karen and Dave Vogl with Wayne Overbeck (left) when he and his partner Carrie Tai visited the Vogls at their Tiverton, RI home in 2014. Carrie took this photo--and then used the 30X optical zoom feature of a small Canon camera to record the image below, showing the view as the sun sank into the western horizon beyond the Mount Hope Bridge. The Vogls have lived in about 25 homes all over the world, but perhaps never in a place with a more breathtaking view than their current home near Newport, RI.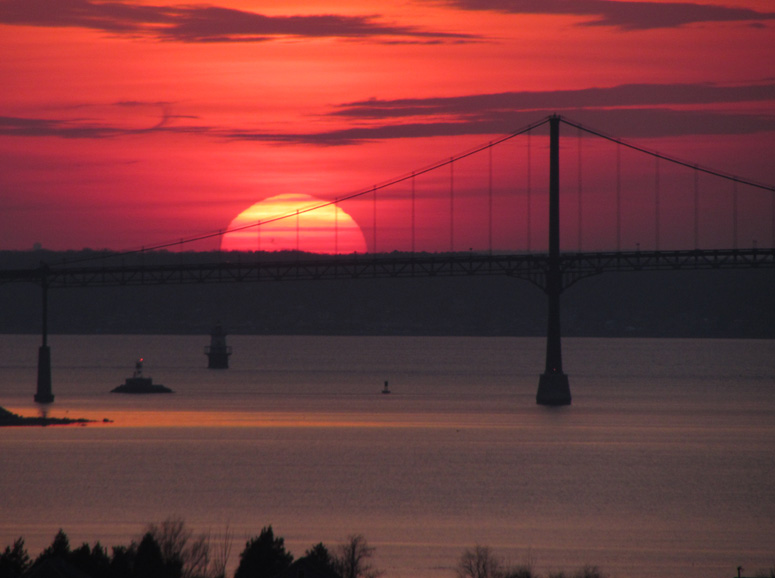 ---
A special Tahoe trip with Mike and Susan Clute.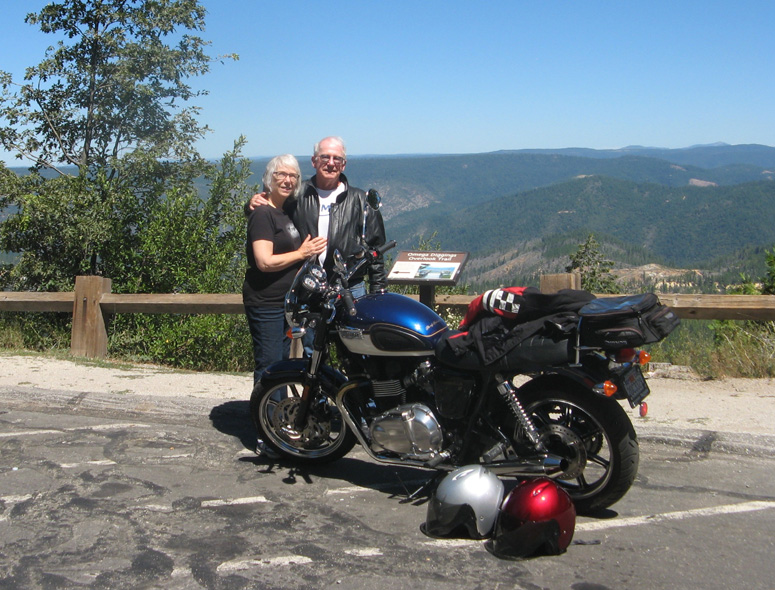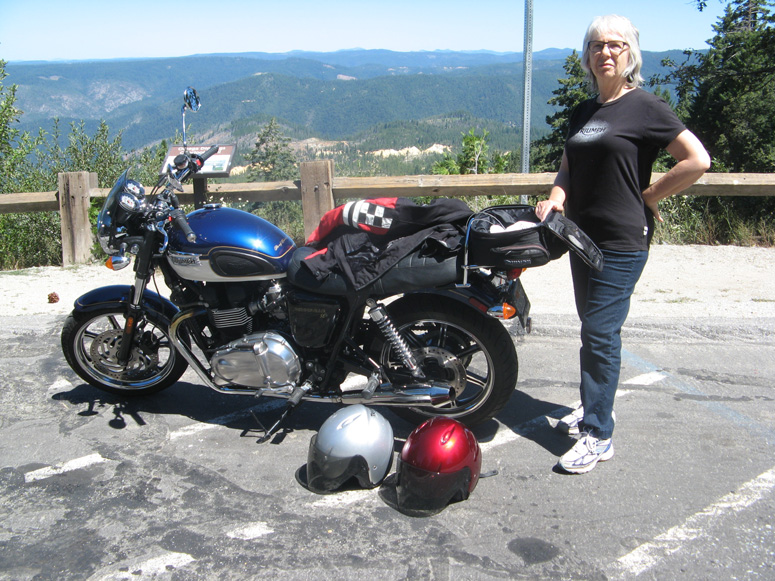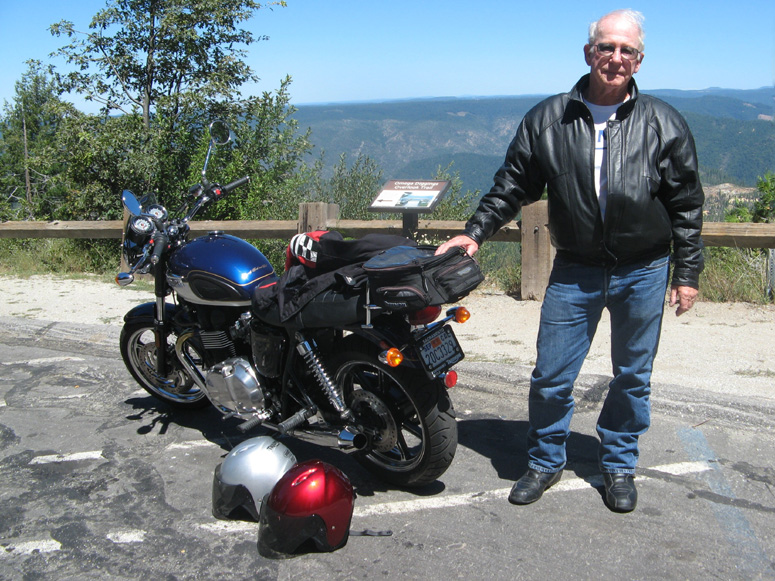 So what's special about this Tahoe trip, aside from the spectacular scenery? The very fact that it happened is special. Mike and Susan Clute have sent in several photos in past years, including one from a high school dance more than 50 years ago and also photos of a family gathering in Pismo Beach after Mike's heart bypass surgery. Those are on "Mustang Neighborhood, page 4". These new photos were taken after his bout with esophageal cancer--"and yes, I did beat that too. Must be that tough cookie I live with," he writes...
.